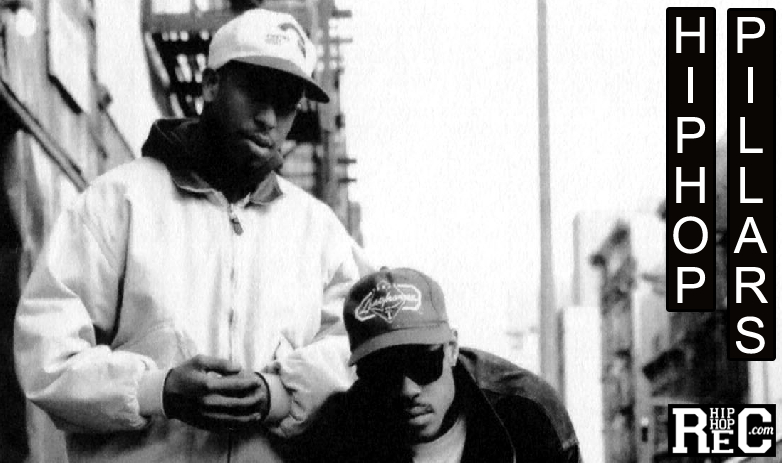 Nonostante i tantissimi lavori personali messi in pratica, i Gang Starr riescono a distanza di un solo anno (come diavolo è possibile?) a far uscire un nuovo album: è il turno di "Hard to earn". Il lavoro è molto più aggressivo dei precedenti, ma non pecca assolutamente di completezza.
"It starts with the young ones doing crime for fun And if you ain't down, you'll get played out son"
(Code of the streets)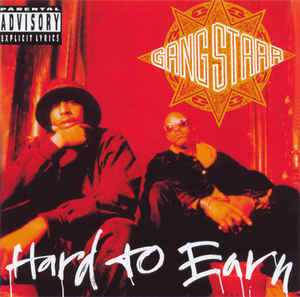 Si parte con "ALONGWAYTOGO", introduzione in pieno stile Premier ricca di scratch, con un saluto speciale a Grandmaster Flash and the Furious Five nella seconda strofa ("It's like a jungle sometimes. You get the message?"). Poi troviamo "Brainstorm", dove si canticchia, cambiando leggermente la melodia, la sigla del Community Auditions (primo show musicale degli Stati Uniti per longevità) di Boston, la città natale di Keith. Si passa poi dall'ascolto di tracce ass-kicker come "Speak ya clout" o "Suckaz need bodyguards" - "To stop the killing wack MCs must die, Who am I? I'm the substance that'll make your third eye cry" - a parti dedicate a lotte sociali come l'eccessiva libertà nell'acquisto delle armi concessa ai cittadini in "Tonz 'O' Gunz", il cui ritornello viene ripreso da "Just to get a rep". Il disco viene chiuso dal bellissimo groove di "Doe in advance", dopo la hit "Mass Appeal" ("Money's growing like grass with the mass appeal").
Dal 1994 assistiamo però ad un altro periodo di stallo per il gruppo, ma non per i singoli che lo compongono. Premier nell'arco di quattro anni produce: gran parte di "Livin' Proof", il debutto dell'affiliato Group Home, tre tracce per il secondo album di KRS-One, due per il terzo album dei Das EFX ("Hold it down"), per intero il secondo album di Jeru the Damaja "Wrath of the Math", tre per il debutto di Jay-Z ("D'evils," "Friend or Foe," "Bring It On"); "I gave you power" per il secondo album di Nas, due anche per il secondo album di Jay-Z chiamato "In my lifetime, Vol. 1", due bombe per "Life After Death" di B.I.G. (il dissing "Kick in the Door" e l'impareggiabile "Ten Cracks Commandments"), due per il debutto da solista di Rakim e tanto, tanto altro.
Sull'altro versante G.U.R.U. rilascia "Jazzmatazz, Vol. 2: The New Reality" nel 1995, con la partecipazione di Shara Nelson e Jamiroquai ed una compilation nello stesso anno.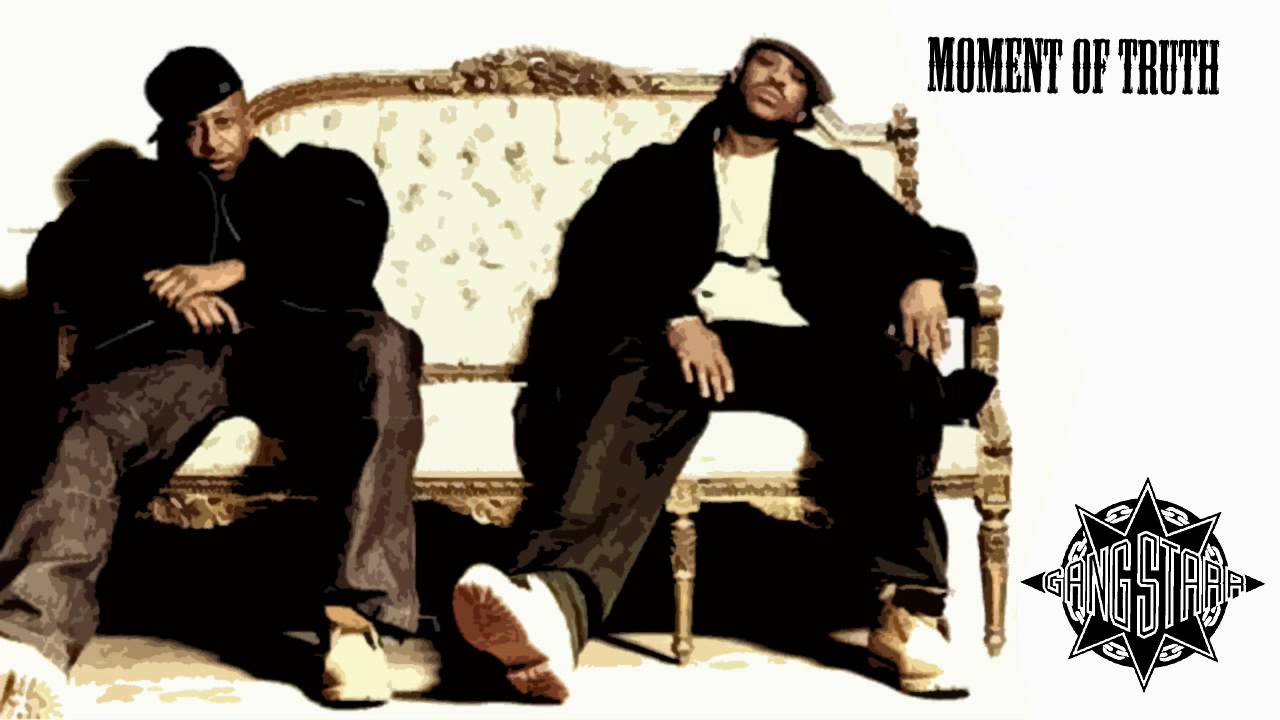 Non deve essere stato un periodo particolarmente felice per i milioni di fans sparsi per il mondo... ma il ritorno è di quelli che rimangono nella storia. Il gruppo, come loro stessi dicono in questa intervista "If you let us visualize something we can make a track that will go right with it" si pone sempre degli obiettivi diversi e precisi, per fugare ogni tentativo di essere etichettati come qualcosa di ben preciso. Il risultato di ciò? Momenth of truth.
Iniziamo con il mostrare i due riferimenti ai P.E. che vengono fatti: "Dark stages of terror to shatter your dressing room mirror/Your whole error gets crushed, your whole show gets bumrushed"
In "Make Em Pay" e "You know my steez" ("You're in the Terrordome, like my man Chuck D said"). Parlando appunto di questa traccia, è fortemente consigliata la visione del video ufficiale, una sorta di versione Orwelliana dei film The island o Matrix.
"Whether it's Islam, Christianity, Juddaism, Buddha-ism, Old School-ism or New School-ism, If we're not schooling the youth with wisdom,
Then the sins of the father will visit the children and that's not keepin it real...That's keeping it wrong"
(Robin Hood Theory)
Il piccolo estratto sopra riportato serve alla full comprehension della Gang Starr philosophy e dovrebbe essere ricordato a molti rapper, politici e generatori d'odio di oggi ("I see all sides of my culture...Design my thoughts like a sculpture").
I rimandi al Corano sono vari e si possono facilmente notare anche in "Above the clouds", la quale narra di forze oscure oltre alle nuvole, parlando della grandezza di Allah (anche la Bibbia viene spesso elogiata).
"JFK 2 LAX" è invece fondamentale per comprendere la copertina del disco (il tribunale). Essa spiega come G.U.R.U- sia stato picchiato ed arrestato per "qualcosa riguardo ad una pistola", riuscendo a mettere insieme sia il problema dell'eccesso di armi negli Stati Uniti, sia il pregiudizio e l'uso della forza da parte della polizia sulle persone Afroamericane. Il titolo sta ad indicare appunto la partenza dall'aeroporto JFK di New York per il LAX di Los Angeles, la quale è stata annullata a causa di questo arresto.
Tra le 20 (20!) tracce del disco, senza skit od intermezzi musicali, occorre segnalare "Royalty" con il ritornello di K-Ci e Jojo, "What I'm Here 4", "B.I. vs Friendship" (coi M.O.P.) sulla rivalità tra business ed amicizia, "New York Strait Talk" dedicata alla città ("You wanna battle? Well I live in New York/So think twice blink twice now your Roley and Lincoln's gone/Don't come into this rap game if you don't belong"), "Next time" e "In memory of..." col campionamento della voce di BIG, scomparso un anno prima, mentre canta "Rest in peace". È presente anche "Betrayal", col featuring (sono diversi in questo album) di Scarface, la quale racconta due storie di tradimenti ("Check the horror scene/The kid was like twelve or thirteen/Never had the chance like other kids to follow dreams/Watched his father catch two in the dome and to the spleen/Nothin' but blood everywhere, these streets are mean/They spared his life, but killed his moms and his sister Jean/Of course over some drug shit") .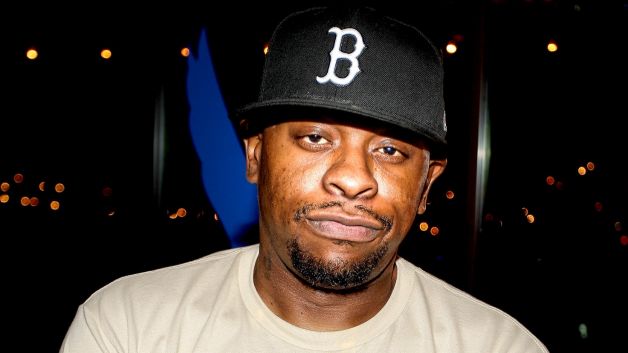 Per descrivere il rapporto di amicizia tra quest'ultimo e Premier riporto questo squarcio di intervista:
Scarface: "They sent me a verse, and a beat for me to write my part on. I did it on strength but by the end of the day, Premier still owed me a beat. He still owes me a beat 20 years later. And every time I talked to him he'll be like, 'Yeah, yeah, yeah, but I didn't forget about you.' Bullshit, you forgot about me. That's my boy though, that's my partner. H-Town native."
Non si può non concludere parlando dell'omonima traccia:
"They say it's lonely at the top in whatever you do, You always gotta watch motherfuckers around you, Nobody's invincible, no plan is foolproof
We all must meet our moment of truth"
In sintesi quello che cercano di dire è: nonostante tutto quello che siamo o diciamo di essere, nonostante le azioni buone e quelle cattive, sia compiute che subite, ci troveremo tutti davanti all'unico ed autentico momento della verità.
"Why do bad things happen to good people?
Seems that life is just a constant war between good and evil"
(Moment of truth)